The CopperPen
continuously kills bacteria and never wears out!
Deutsch

English

Français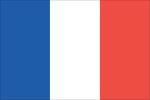 Buying the CopperPen
The CopperPen is an exclusive product of Solioz Scientific. It is wholly Swiss made and comes with a two-year warranty. The body and knob of the CopperPen are made of solid, greater than 99% pure copper (C12200/C14500), the clip is of hardened steel, plated with 20 µm of copper for durability. The CopperPen weighs 28 g and contains a blue Goliath cartridge with a medium tip; it will allow to fill approximately 600 A4-size pages with handwriting.
The CopperPen is delivered together with an information card and a microfibre cleaning cloth.
Custom laser engraving can be made from specified text and font or from a vector graphics (pdf, eps, or ai files). Please enquire.
Pay with PayPal to marc(at)solioz-scientific.ch
Solioz Scientific
Sulgenauweg 4
3007 Berne
Switzerland
info(at)solioz-scientific.ch