Deutsch

English

Française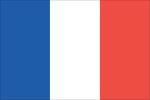 Terms and Conditions
1. For all business done with Solioz Scientific, only the following general business terms and conditions are valid. At the latest, after your payment is received, we regard these conditions as accepted. Different conditions by the customer are invalid and will not be accepted.

2. We will hold your details in our database solely for the purpose of business with you. Your data will not be shared with third parties.

3. With a purchase, a contract is set between the buyer and Solioz Scientific. We can decline the contract within 14 days without explanation. The payment will be reimbursed immediately.

4. Information on solioz-scientific.ch are kept as accurate as possible, but are not guaranteed to be correct. We reserve the right to alter our offers.

5. All rates are in EUR (Euros) and are net rates. Delivery of goods is charged extra, at the rates posted in the shop or agreed upon prior to a purchase.

6. We offer the following payment methods:
a) Advanced payment by bank transfer. You can receive wire instructions upon request. All fees and banking costs have to be covered by the customer.
b) Credit card payments: We accept VISA und MASTERCARD. Credit cards will be processed through a secure SSL-connection through Saferpay by SIX Card Solutions. Your data is protected against abuse by 3rd parties.
c) Payment with PayPal to the account marc@solioz-scientific.ch.

7. Ordered products usually leave the store within two weeks. If the delivery time exceeds two weeks, you will be inform by e-mail.

8. For deliveries outside of Switzerland, the buyer must pay any additional fees or customs directly to the responsible agencies.

9. Until complete payment, the goods remain property of Solioz Scientific, 3007 Berne, who is allowed to undertake the registration in the registry of property reservations.

10. All products are covered by a two-year warranty, starting at the day of purchase. The warranty is limited to production and material defects, and expires with improper use, unauthorized modification or repair of the product. It is at our discretion to either repair a defective product or to exchange it against a new one.

11. For business done on solioz-scientific.ch you deal with:
Solioz Scientific
Sulgenauweg 4, 3007 Berne, Switzerland
Tel. +41 79 343 4316

12. These general business terms and conditions and all deals closed under these conditions are under control of Swiss law. Place of jurisdiction is Berne, Switzerland.

13. If a part of these terms and conditions are ineffective, the other parts remain valid.